Welcome to Dragon Quinx Wiki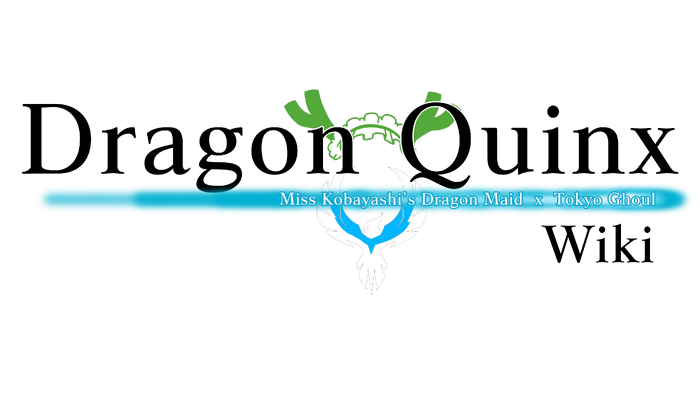 Media • Characters • • Recent Changes • New Photos • New Pages • Help
Welcome to the Dragon Quinx Wiki, a Wiki for the fanfiction novel of Tokyo Ghoul and Dragon Maid, as well as with additional characters from Makoto Shinkai's movie Weathering With You, in Wattpad that anyone can make changes to. You may add in new articles or pages for any new features from the novel.

We now have approximately about 2,181 edits to 60 articles and 131 images on this wiki.
Introduction
Living in a world where
Ghouls
,
Dragons
and superpowered humans called
Conduits
exists, everything was peaceful. However, until the day where a new species
Dire Ghouls
had came into existence, two friends
Tohru
and
Shouta
now strive to survive in this nightmarish world. Little do they know that they suddenly got themselves involved in such a terrible tragedy.
Featured Article
"I'd never hurt an innocent person in my life."

— Hina Amano
Hina Amano (天野陽菜, Amano Hina), nicknamed the 100% sunshine girl (100%の晴れ女, hyaku paasento no hare-onna), is a Conduit.
Visit here to read more.